We take your idea to real world.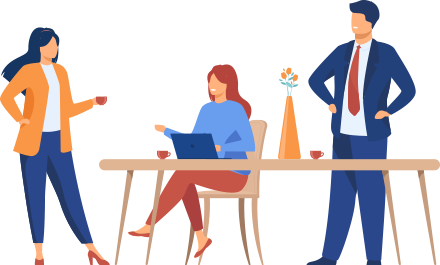 At Cyber Chord, we take a client-centered approach to web development, working closely with you to understand your business needs and goals. Our team uses the latest web technologies and design trends to create websites that are not only visually appealing but also user-friendly and effective.
Responsive design refers to the practice of designing websites and web applications that are optimized for use on a wide range of devices and screen sizes, including desktop computers, laptops, tablets, and mobile phones.
At Cyber Chord, we believe that every business deserves a unique and customized web design that accurately represents its brand and speaks to its target audience. We understand the idea of uniqueness in today's world.
Website security is essential to protect your website & your users' information from cyber attacks. We make sure your website's any security vulnerabilities. such as content management systems (CMS), plugins, and themes.
At Cyber Chord Web Developers, we understand the importance of choosing the right color scheme for your website. We believe that a well-chosen color scheme can make all the difference in creating a visually appealing and engaging website.
An SEO-ready website is designed and developed in a way that makes it easy for search engines to crawl and index, and it has the potential to rank well in search engine results pages (SERPs). We provide Clean and Well-Structured Code.
Websites that load quickly are more likely to rank higher in search results. To improve your website's loading speed, we optimize images, minify CSS and JavaScript files, and reduce HTTP requests. We make your website more faster.
Tricity has a growing number of businesses and startups. To succeed in the digital age, having a professional website is a must. A good web developer can help you create a website that is not only visually appealing but also functional and easy to navigate.
WordPress is one of the most popular CMS platforms used by millions of websites worldwide.
We provide the design and functionality of a website that is optimized for viewing on mobile devices.
A user-friendly website should be accessible to everyone, including those with disabilities.
Having an online presence is crucial for businesses and organizations, and having a stunning website is a key component of that online presence.
Taking your business online is a crucial step in reaching a wider audience and growing your brand. It allows you to connect with potential customers who may not have otherwise been able to find you, and provides opportunities for increased sales and revenue.